The Sheldon Grading Scale is a 70-point scale for grading coins. (AG-3) is the lowest grade on the scale and (MS-70) is the highest grade on the scale. The scale was developed in 1949 by Dr. William Sheldon and is the standard for grading U.S. coins.
The major third party grading services use this scale when assigning a grade to a coin.
U.S. Asset Advisors recommends coins certified using this scale by both PCGS (Professional Coin Grading Service) and NGC (Numismatic Guarantee Corporation).
Perfect Uncirculated (MS-70) – Perfect new condition, showing no trace of wear. The finest quality possible, with no evidence of scratches, handling, or contact with other coins. Very few circulation-issue coins are ever found in this condition.
Gem Uncirculated (MS-65) – An above-average uncirculated coin that may be brilliant or lightly toned and that has very few contact marks on the surface or rim.
Choice Uncirculated (MS-63) – A coin with some distracting contact marks or blemishes in prime focal areas. Luster may be impaired.
Uncirculated (MS-60) – A coin that has no trace of wear, but which may show a number of contact marks, and whose surface may be spotted or lack some luster.
Choice About Uncirculated (AU-55) – Evidence of friction on high points of design. Most of the mint luster remains.
About Uncirculated (AU-50) – Traces of light wear on many of the high points. At least half of the mint luster isstill present.
Choice Extremely Fine (EF-45) – Light overall wear on the highest points. All design details are very sharp. Some of the mint luster may show.
Extremely Fine (EF-40) – Light wear on the design throughout, but all features are sharp and well defined. Traces of luster may show.
Choice Very Fine (VF-30) – Light, even wear on the surface and highest parts of the design. All lettering and major features are sharp.
Very Fine (VF-20) – Moderate wear on high points of the design. All major details are clear.
Fine (F-12) – Moderate to considerable even wear. The entire design is bold with an overall pleasing appearance.
Very Good (VG-8) – Well-worn with main features clear and bold, although rather flat.
Good (G -4) – Heavily worn, with the design visible but faint in areas. Many details are flat.
About Good (AG-3) – Very heavily worn with portions of the lettering, date, and legend worn smooth. The date may be barely readable.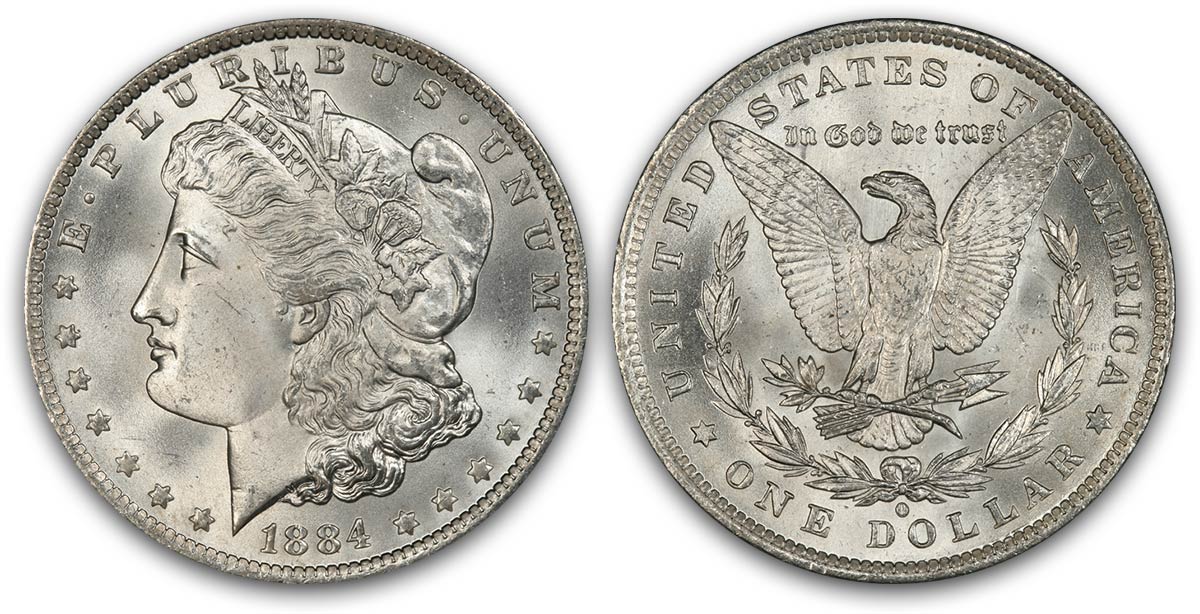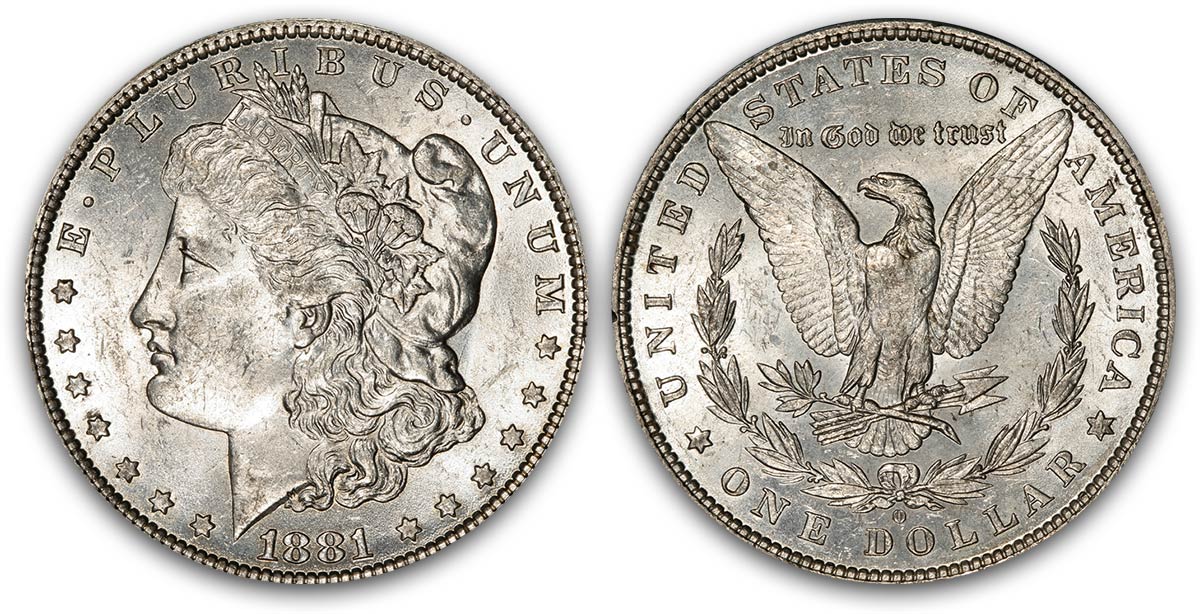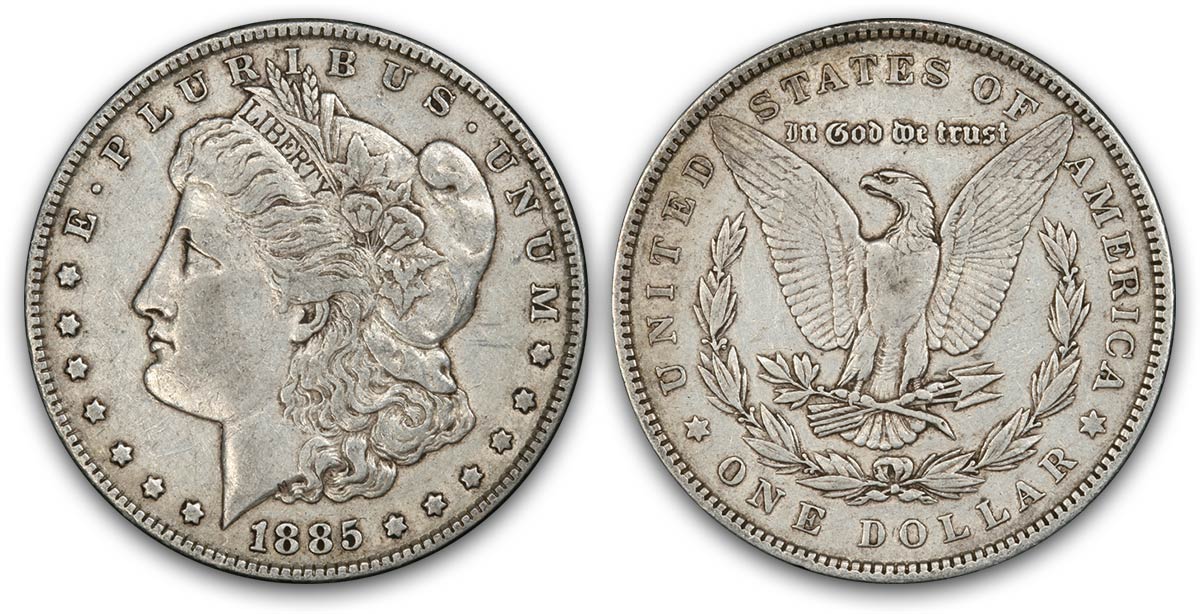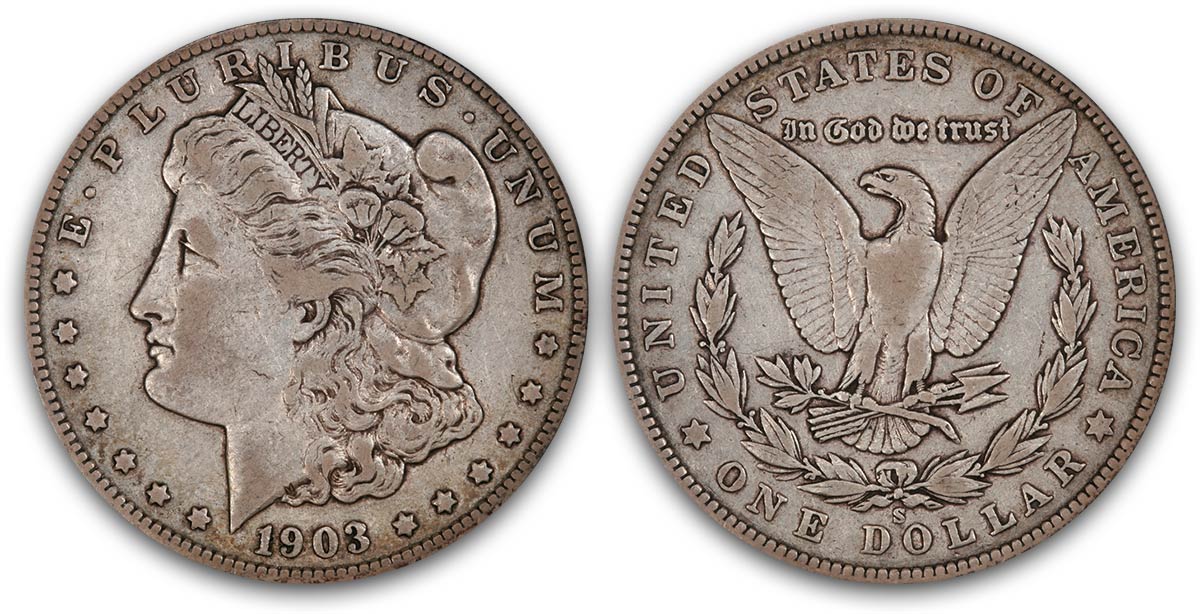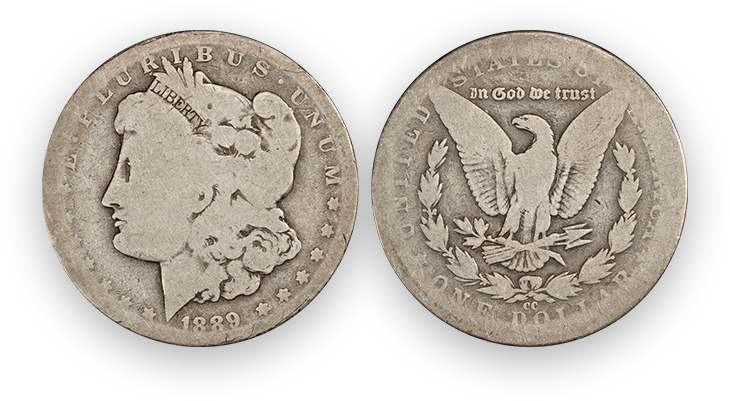 *Image(s) from Professional Coin Grading Service (PCGS.com)